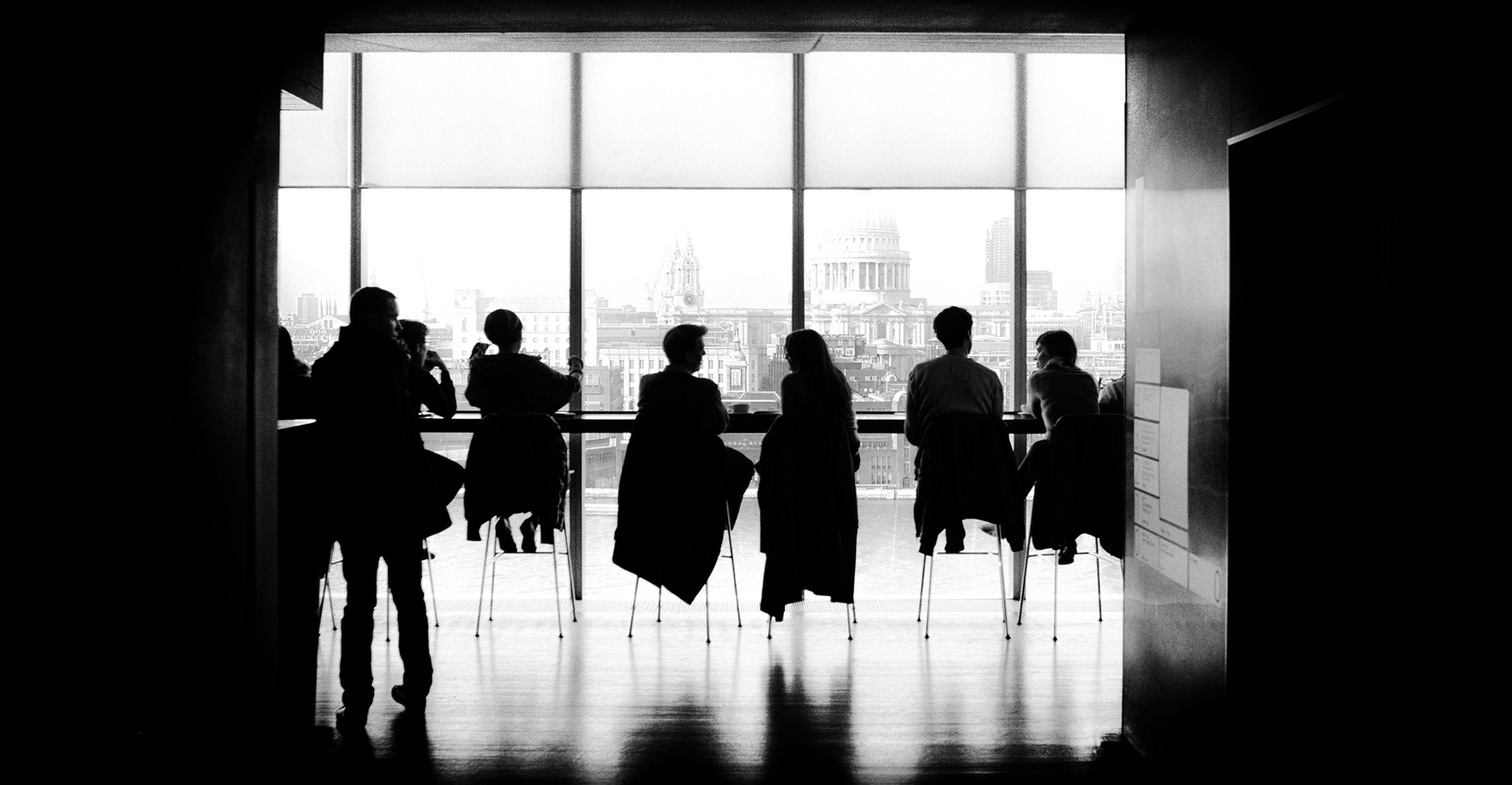 So much so, in fact, Claire Axelrad felt it imperative to help you understand how they work and how they may be of benefit to your charity. In this interactive Flash Class, Changing Our World Managing Director Scott Koskoski serves up stories, best practices and wisdom that will put your organization back on the path toward an aligned, cohesive and trusting group of governors of your organization. Nearly every fundraiser knows that single or widowed, childless adults usually make the best planned giving candidates, especially if they are long-time donors. But each organization is unique and will have specific data points that are key to finding the best of the best.
Donations made online is one of the fastest-growing gift channels.
In this webinar, Steven Shattuck will examine 10 simple, research-backed fixes that any fundraiser can make to their online donation process. In the wake of data scandals and changing privacy laws, is traditional prospect research still relevant and appropriate for fundraising?
A debilitating dilemma is confronting fundraising professionals everywhere, putting a wet blanket over great fundraising. Ellen Bristol, the expert in fundraising productivity, designed the Leaky Bucket to find out how effective our fundraising teams are. The answers may shock you.
See a Problem?
Learn what YOU can do to improve fundraising results by managing staff expectations and providing benchmarks, guidelines and other management resources. And once you find that match, how do you differentiate yourself among the many others competing for attention so companies choose to partner with you? Everyone knows that relationship-building is the key to fundraising success. But how exactly do you convert from transactional fundraising to highly-relational fundraising where there is vulnerability, challenge, courage, and emotion usually reserved for the most treasured relationships you have?
One of the biggest challenges with fundraisers face with storytelling is wondering if what you are sending donors will actually resonate with them. Presented by Diana Hoyt, the annual fund is the cornerstone and key to success for any fundraising program. Often ignored or poorly executed, the annual fund has the potential to secure new donors, renew current donors and maximize giving. Every fundraiser should understand the key aspects of an annual fund and how the annual fund can be a powerful tool to raise more money. Join this session to learn how to do so!
The hazy days of summer are on the horizon and there is no time like the present to get yourself situated for a successful above goal year-end. Incorporate these simple steps into developing a framework for your calendar-year end fundraising campaign and raise even more contributed income this year towards your mission than ever before.
Edit This Favorite?
How To Draw Mali the Sheep in Space (Step by Step Practical Turotial Guide for Beginners) (how to draw comics and cartoon characters Book 34).
Butterfly Wings.
Recorded Videos | DonorSearch.
Contemporary Ghazals No. 3.
Tolosa Gold.
Among the most challenging responsibilities for any Chief Development Officer or Director of Development is growing relationships with current and prospective major donors. In this session provided by Bruce Scott, we will explore tools that will help insure accelerating those relationships and bringing the givers into partnership that will produce sustainable long term investment by the giver with tools are practical and actionable immediately.
Gift pyramids…the 8th wonder of the world? At least in the world of philanthropy, YES! It also helps figure out if your goal is attainable and forces you to think through lead gift prospects and prospects at all other levels. The gift pyramid is one of the simplest and most powerful tools we have to ensure success in our philanthropic endeavors. Join Michael Rubin for an interactive and lively session! Raising money for your nonprofit is stressful and exhausting, especially in small-medium sized shops. No matter your size, you must focus on major gifts.
Modern nonprofit board governance -- passion is not enough! - Chris Grundner - TEDxWilmington
Nancy Rieves will share the four critical areas for all nonprofits to master to achieve fundraising success. They are 1 clarifying your messaging, 2 developing fundraising leadership skills, 3 educating and engaging your board in the fundraising process, and 4 enhancing your donor experiences in meaningful ways. Get these right and unleash your passion to raise more money for your organization year after year.
PDF The Nonprofit Secret: The Six Principles of Successful Board/CEO Partnerships
How we choose to manage donor data directly impacts how we relate with our donors. As transgender people have become more culturally visible, many organizations are making changes to their data management practices to be more inclusive of diverse gender identities. Join us to learn how to update your database processes to respectfully store information about and communicate with your constituents. With all that you are juggling inside your nonprofit organization, from people to finances to fundraising, it is hard to imagine adding another worry, like employee theft, to your over-full plate.
This forensic accountant understands that. She also understands just how prevalent theft is inside nonprofit organizations — even those with the best internal controls. Using stories from actual cases, you will meet the fraudsters, identify red flags of fraud, understand typical fraud schemes inside a nonprofit, and learn the easy to manage steps to prevent or detect it. Philanthropic giving is at an all-time high, the economy is booming, donors are more generous than ever and we are in the midst of the largest intergenerational transfer of wealth in history.
How do you know whether your organization is prepared for success? In this webinar, Elizabeth Kohler Knuppel, president and chief executive of the national full-service fundraising consulting firm Skystone Partners, will take us through the key elements of campaign preparedness that will help you gauge whether your organization is ready to take on the excitement and challenges of a campaign. Is your intranet an essential portal for communication, collaboration, and integration? That was the question we recently asked ourselves at Caltech.
In this webinar, you will hear about best practices and lessons learned in designing, launching, maintaining, and improving an effective staff intranet from Mark Longo and Anna Pruszynska-Garcia.
Post navigation
Join us on our journey of intranet evolution—from concept, through growing pains of the first iteration, and ultimately, to the new, central platform that ignited a revolution in the way we work. Participants will gain insight into how to use this check list to persuade leadership to make better choices. The focus will include what solutions are hot, what systems are sunsetting, and what this means for your shop.
Join Shelby Radcliffe tomorrow as she discusses emerging adulthood, alumni engagement, and important questions about how colleges should evolve to better serve their students and alumni. Join Trista Harris on a journey to uncover the future of fundraising. In this jam packed webinar you will learn about trends impacting philanthropy, tools to be come a more future focused leader, and daily practices to help you get more satisfaction from your work.
It will also cover methods for estimating total compensation based on Goldman Sachs annual S. This information can be used to get a better handle on the philanthropic capacity of your constituents who are or have been employed at the prestigious financial firm. As fundraisers, we are always interested in the motivations behind why a donor gives financially.
The Nonprofit Secret: The Six Principles of Successful Board/CEO Partnerships
Whether it is the donor who gives a small or large gift, understanding what is responsible for a monetary contribution is integral to our profession. Fortunately, findings from academic research can serve as a source to answer our questions regarding that motivation.
However, that research can be time consuming to collect, read through, and synthesize. In this webinar, Steve Grimes discusses findings from academic studies that examine donor motivations. The intent is to provide a better understanding of what recent research says about the reasons why donors contribute to non-profit organizations.
With those studies, he will also present possible ways to implement their findings within general fundraising strategies. Tap into the unique mindset of social donors and how they give with Kelly Velasquez-Hague and Jenna Jameson. Until now! We surveyed more than 1, donors to find out what drives their connection to nonprofits and motivates their social giving. Be the first to hear newly released findings on the unique motivators, behaviors, and engagement preferences of social donors.
With new data insights in hand, your organization will learn how to: Tap into unique behaviors and motivators, optimize social donor engagement and communication, influence social donor retention, improve your event and peer-to-peer fundraising. There is an increasing amount of attention being paid to the utilization of marketing and prospect engagement automation through technology like artificial intelligence.
Yet how can mission driven organizations properly leverage these approaches and in what situations should they rely on tried and true methods that have been working for years? In this session, Tim Sarrantonio of Neon One will provide attendees the following learning objectives: What is the current landscape of automation for nonprofits?
The nonprofit secret: six principles of successful board/ceo partnerships by Jonathan D. Schick;
JONATHAN (YONI) SCHICK?
Shop with confidence.
Decision Rights!
Tier-I conflicts: Individual directors vs. company.
Acquisire Immobili Senza Rischi Legali. Trucchi e Strategie per lIndividuazione degli Immobili, la Raccolta delle Informazioni e lAcquisizione Professionale. ... Professionale (Italian Edition).
The Komodo Cafe: a novel by Michael Hodjera.
What are the right situations to employ automation? What are situations to avoid? How can your organization plan for the future around automation technology? Have you ever championed or a led a project to introduce new fundraising technology at your organization, only to have users ask for things to stay exactly the same? Getting leadership approval and budget in place may seem like the largest hurdles, but a lesser known challenge is ensuring all stakeholders are on board. Ultimately, the success of any technology project lies in whether people adopt and use the tools to improve their work.
This webinar will focus on how you make the case for change across your organization. We will discuss: how to inspire people from the start, techniques for engaging stakeholders with different levels of interest in your project, and the most effective ways to handle change resistance. We will present change management best practices for building and maintaining engagement in technology initiatives so that they can help your organization better achieve its mission.
Nonprofit governance: Improving performance in troubled economic times
Are you considering a capital campaign in the next 24 months? Believe it or not, you should be thinking through some key decisions now. Early preparation can put you on track to success and save you from costly and embarrassing mistakes with your most important donors.
enter site This webinar will Kyle Queal will provide you with the answers to these important questions with real-life application to help you start your campaign the right way. A new year means a new set of goals and new opportunities to learn from the past and build an innovate your fundraising efforts.
The Nonprofit Secret: The Six Principles of Successful Board/CEO Partnerships
The Nonprofit Secret: The Six Principles of Successful Board/CEO Partnerships
The Nonprofit Secret: The Six Principles of Successful Board/CEO Partnerships
The Nonprofit Secret: The Six Principles of Successful Board/CEO Partnerships
The Nonprofit Secret: The Six Principles of Successful Board/CEO Partnerships
The Nonprofit Secret: The Six Principles of Successful Board/CEO Partnerships
The Nonprofit Secret: The Six Principles of Successful Board/CEO Partnerships
The Nonprofit Secret: The Six Principles of Successful Board/CEO Partnerships
The Nonprofit Secret: The Six Principles of Successful Board/CEO Partnerships
---
Copyright 2019 - All Right Reserved
---